calendar
One department, 14-24 months, and a Level 3 or 4 qualification in a related subject at the end of it. You'll learn who's who, what's what and where your department sits in the overall scheme of things. A range of in-depth projects will immerse you in the detail and count towards your qualification. We're not looking for specific qualifications. But you will need to impress us with your passion for your chosen area and have the potential to stand out from the crowd.
Where you'll do it
Our apprenticeships are available in London, Leeds, Manchester and Bristol
4Creative

Agency Sales

Audience Research & Insight

Commissioning

Corporate Relations

Finance

Human Resources

Information Systems Delivery

Nations & Regions

Press & Publicity

Sales
What to do next
Applications for our next cohort of apprenticeships will open up in January 2020. You can sign up for an alert here and we will let you know when they have opened.
All you have to do is convince us why you're right for us and we're right for you. If you can show us your passion, we'll invite you to an assessment day. It's a chance for us to get to know each other and for you to learn more about what's on offer. There'll be a presentation from us, some team working tasks and a one-to-one interview with your chosen department.
*If you're unable to make an online application please contact the team for some help on 0207 306 5188.
We are a Disability Confident employer. We will offer all candidates who declare a disability AND meet our minimum eligibility criteria a place at one of our assessment days. For more information please visit our support page.
Applications open
03 February
Applications close
01 March
Assessment day start
01 April
Assessment day ends
01 May
Apprenticeship starts
01 September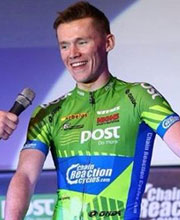 Daniel
Digital Sales Apprentice
Before I joined Channel4, I was a professional cyclist. But I decided the world of professional sport wasn't for me; I wanted to do something more creative. So I went along to the 4Talent Belfast Pop Up event, met lots of people from the channel and really liked them. The fact I didn't have a background in media or television was not an issue at all. What Channel 4 is interested in is you as a person; your passion and energy.
I won a competition to come to our London headquarters which was great. I used that opportunity to make as many contacts as possible and these stood me in good stead when I came to apply for the apprenticeship. My network was able to advise and support me; I came through the assessment centre and I got the job.
In a nutshell, what I do involves managing the lifecycle of a campaign. We respond to briefs from advertisers by creating bespoke All 4 solutions that meet a particular need. It's fascinating to learn about the process from the initial idea phase right through to the finished product. I also get involved in tracking and reporting on response. That way we can demonstrate that we're engage the audience and delivering value for money. If we do this, we nurture the relationship and this means advertisers will trust us more when it comes to pushing the boundaries.
It's really inspiring to know that what I do enables Channel 4 to do what it does. I'm a Digital Sales Apprentice for All 4, our on-demand service. Without the revenue generated by advertising, the platform would have to be a regular paid-for service. Thanks to our advertisers, we can bring world-class content to viewers totally free of charge.
You also have to believe in our public service remit. We're bringing innovation to people's screens. But it's innovation with purpose. We challenge and educate. We aim to shift perceptions. We champion the underdog. I think of what I do as raising money for a good cause.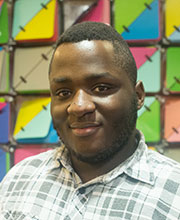 Stefan
Apprentice
I'd only really had admin-based work placements before I came here. These didn't really lead anywhere. So when I learned about the apprenticeship opportunities , I went for it. Channel 4 is really good at matching people to the right roles. They don't put you in a box. To begin with, I was an IS apprentice. I enjoyed it and managing the processes suited me as I'm a very organised person but they thought I'd do better in Production Finance and that's where I am now.
All apprentices get a full induction. There's a tour and a presentation about the channel. It gives you an overview of how things fit together and this is a good base to build on. As you get to meet the other apprentices, you'll learn about what they do too. This is really useful as there's a lot of work that's done across departments.
My day-to-day role is very varied replying to invoices; answering queries from production companies; talking them through our processes; meeting minutes; lots of numbers and spreadsheets. So you have to have good attention to detail and know when to flag issues to line managers. I'm also doing a course in business administration which is really useful and, because of what I do, I get to see the whole programme-making lifecycle.
I love Channel 4 because we're a risk-taking channel. We're a different kind of public service broadcaster. We're not corporate like the BBC. We do things our way. We push boundaries.
It's so diverse and inclusive too. I don't just mean the TV programmes we broadcast; I mean in terms of what it's like to work here. They really want you to be yourself. That's why they hire you. I was quite shy before I joined but people have really noticed a difference in me. I've learned to be more open and show more personality. It's important to network too; it makes life easier and it's another opportunity to learn more.
Some people might be a bit intimidated by the thought of applying to some big TV company based in London. Don't be. If you're interested in something; if you have a passion for something, you should always go for it. Put yourself out there. Take a chance. If you do that here, you'll get all the support you need to get where you want to go.
I'm really proud of what I do. I'm really proud to work for Channel 4. It puts across a different perspective; one that might not otherwise get heard. It's a nice thing to be part of.
Latest Tweets @4Talent
26 Nov RT @UKScreenSkills: Do you work as a runner, production secretary or production management assistant? If you're starting out and focusing o…
Follow us