calendar
TV Drama New Writers Scheme
TV Drama New Writers Scheme
TV Drama New Writers Scheme
Channel 4's TV Drama New Writers Scheme (West and South West) is a one-stop-shop for unrepresented writers looking for their first writing credit, to writers who are working on developing their own original series.
Channel 4's TV Drama New Writers Scheme (West and South West)
APPLY NOW for this unique opportunity to gain the skills needed to forge a successful writing career, and tell stories which reflect the diversity and creativity of the West and South West of England.
Over 6 months, you will benefit from expert industry training, mentoring and introductions to scripted drama production companies. You must be available to attend training days in Bristol once a month (expenses will be paid). Within 6-9 months of completing the scheme, submit a first draft script for feedback from Channel 4's Drama Commissioning Editor, Gwawr Lloyd.
This scheme is targeted at emerging writers from the West and South West of England. You will build your skills, knowledge and networks to develop and write scripts reflecting the lived experience of people in this region, with a particular focus on diverse perspectives.
ELIGIBILITY/CRITERIA
You must be living and working in the West or South West of England.
You will demonstrate a burning desire to write television drama.
Submissions will be assessed on the strength of the writing and the originality of the pitch.
You may have had experience in writing for theatre, radio or made short films though this is not essential.
The scheme is open to all new writers. You do not need to have had a professional commission, or have an agent.
Submissions will be the your original work.
We welcome submissions from writing partnerships (two maximum) as long as both writers meet the criteria.
APPLICATION
Applications for the scheme open open Monday 16th May, and close midnight Sunday 12th June. Click here to apply for the scheme and to find out more.
Q&A SESSION
Join us at 1pm on Friday 27th May for a Q&A Webinar to find out more about the scheme and ask any questions you may have.
This is an online webinar event, and captions will be provided. If you have any questions or require adjustments to attend please email us at 4Skills@channel4.co.uk
TIMETABLE
Applications for the scheme will be open from Monday 16th May to midnight on Sunday 12th June.

There are 10-12 places on the scheme and we shall be shortlisting 15-20 writers for interview.

The interviews will be held

virtually

w/c 18th July 2022 (exact dates tbc). The scheme will begin in September.

If you are selected you must be free to attend a series of training days and events between September 2022 and February 2023. These sessions will be held in Bristol so if delegates are travelling from further afield, they should be mindful that attendance may require an overnight stay.
Channel 4's TV Drama New Writers Scheme (West and South West), has been developed by Channel 4's Bristol hub in partnership with Bristol UNESCO City of Film, BFI NETWORK (delivered regionally in the South West by Watershed), UWE Bristol and The Bottle Yard Studios. Developed as a result of Channel 4's presence in the South West, it supports partner ambitions to develop TV drama talent and increase representation of regional stories on screen.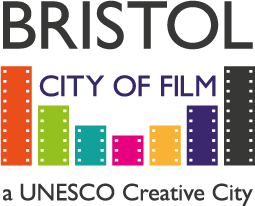 Back to Schemes
APPLY NOW
Latest Tweets @4Skills
26 Apr RT @TheUnitBradford: The Unit is pleased to invite you to this briefing session with Channel 4 to talk you through their new Short Form Con…
14 Apr 📢We have some brilliant apprentice opportunities currently open for applications! ⏰There are just two weeks left t… https://t.co/HEY0zN8jYy
Follow us

Opens in new window